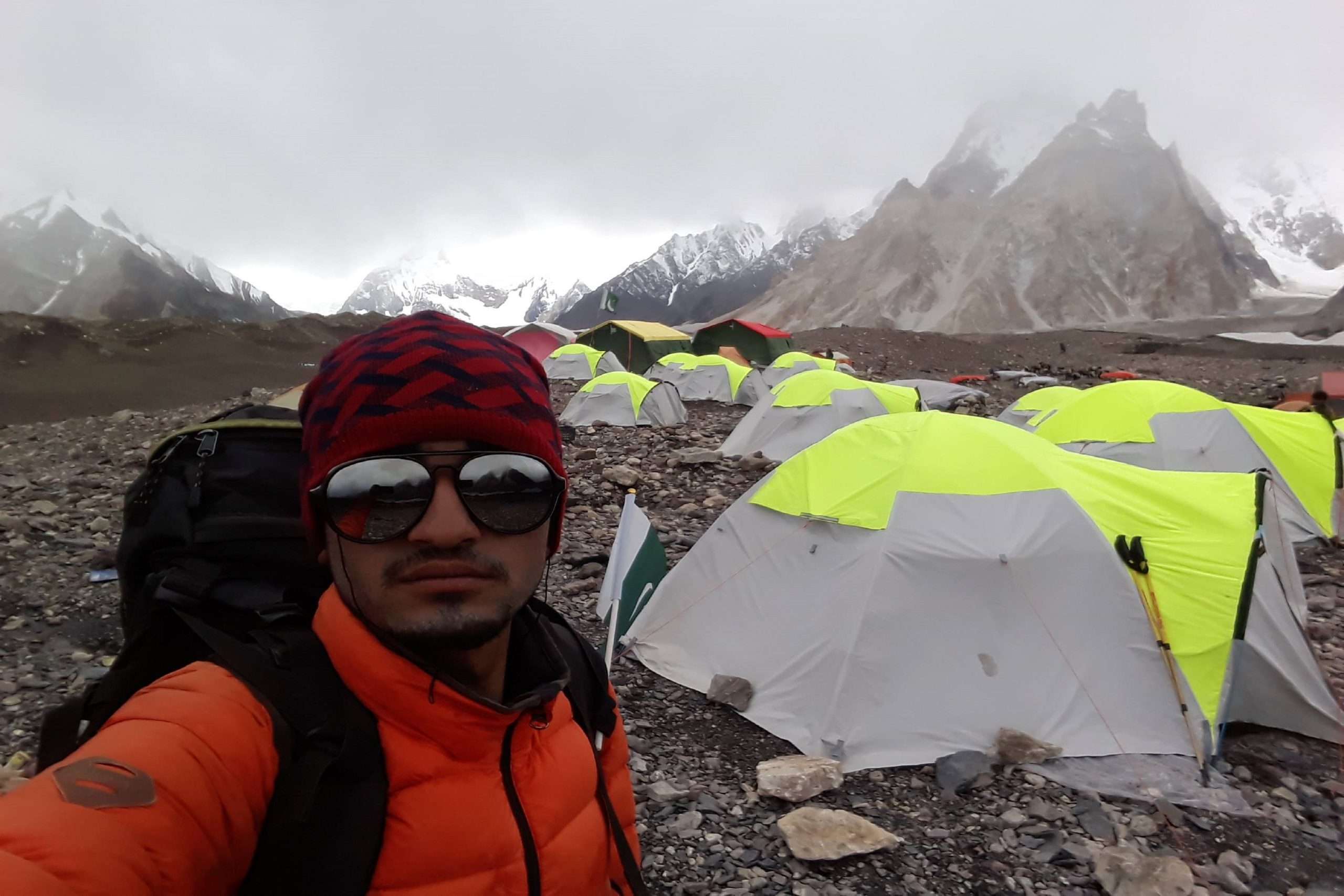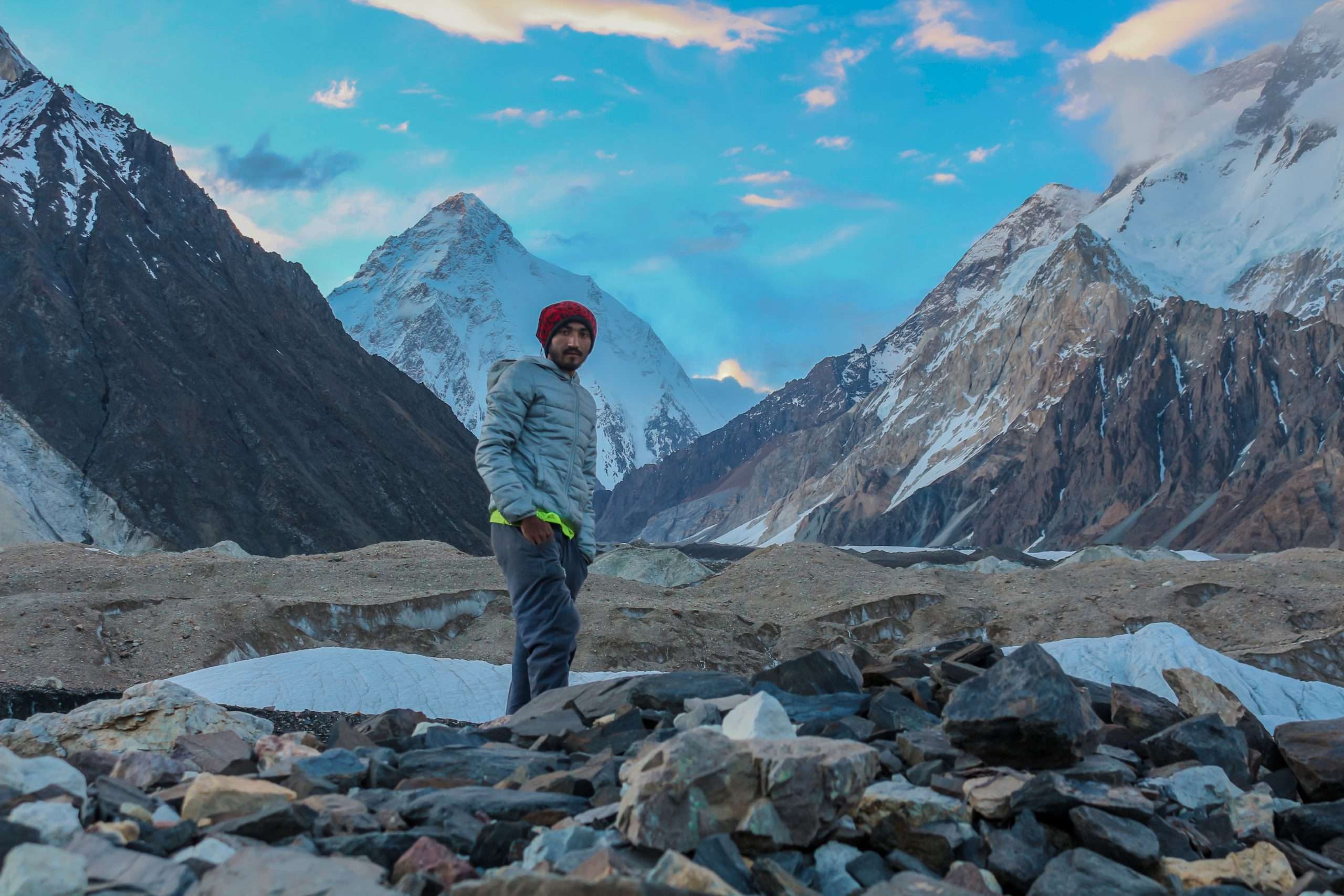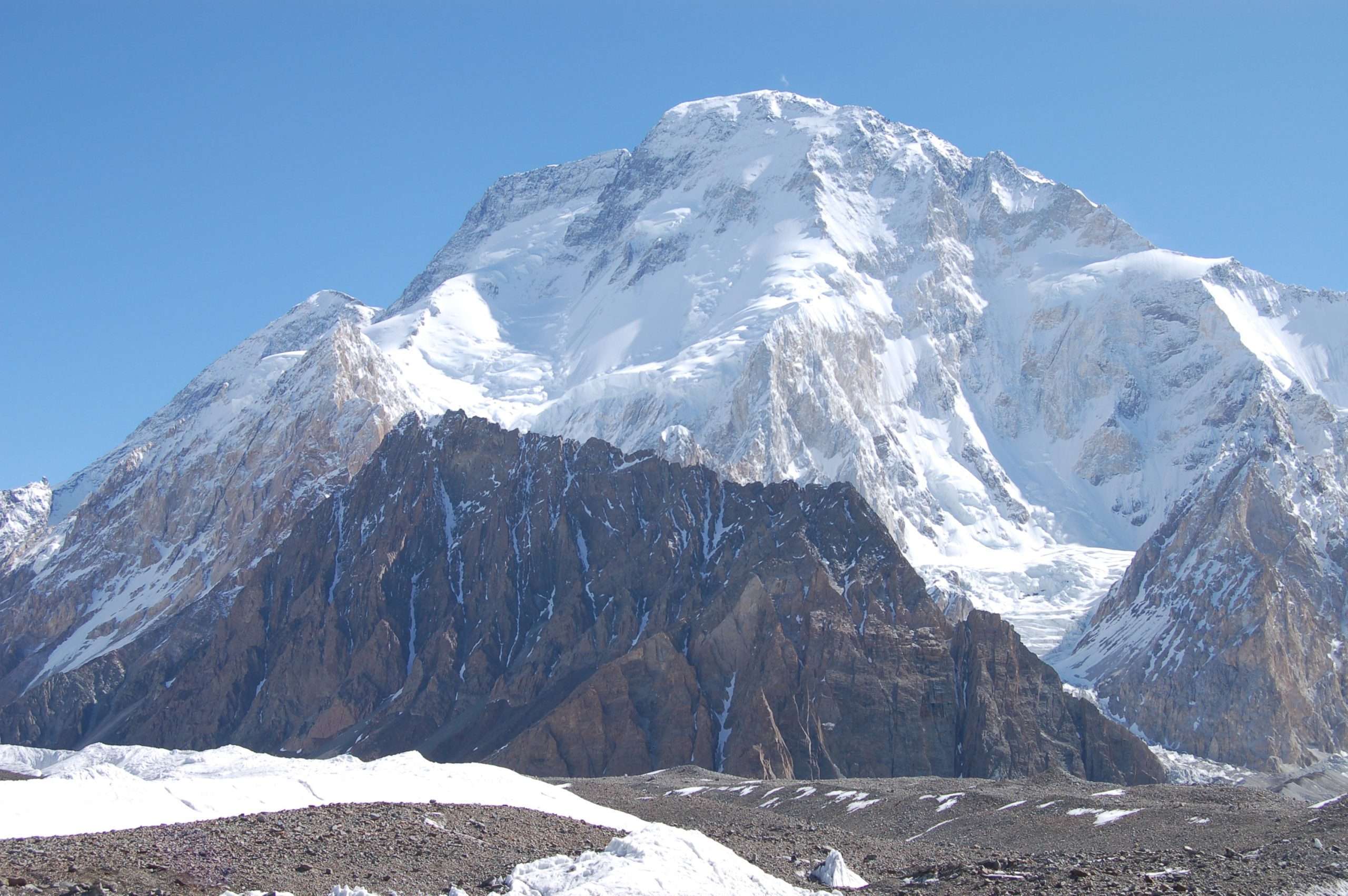 Baltoro Trek For Slow Trekkers
Baltoro trek is the most popular trekking holiday for foreign trekkers visiting Pakistan. This adventure is most commonly known as "K2 Base Camp Trek" as this walk on Baltoro glacier leads us to the base camp of K2. Including our classic K2 base camp trek.

Baltoro trek is one of most explored treks in the world. The treks lead to the K-2, which is the 2nd highest mountain in the world. K2 is also referred as "Mountains of Mountains" by the famous mountaineer Reinhold Messner.

The Baltoro trek is accessible through Askoli, a small valley located in the region of Skardu, Pakistan. K2 is located in the heart of Karakoram Range and on the head of Godwin Austin Glacier to form the mighty Baltoro Glacier.

Baltoro trek finally leads to the throne room, Concordia which is also known as "throne room of the mountain Gods", termed by Galen Rowell. There are above 8,000m peaks within a radius of only 21 km, all of which can be seen from Concordia.

Baltoro trek starts with a flight to Pakistan for International Participants and a night stay in Islamabad befire taking 1 hour and 45 mins flight over to Skardu from Islamabad. The flights to Skardu are subject to weather, and in case of flight cancellation, you have to travel by road through Karakoram Highway. It takes 02 days to reach Skardu by Road with a night stay in Chilas as midpoint.

The flight to Skardu from Islamabad offers splendid view of the Indus Valley Valleys and a mesmerizing view of the killer mountain "Nanga Parbat" by just looking out of the aircraft. Once, the flight lands in Skardu, the participants will be then transferred to the Hotel by the company staff.

Skardu is an under developing city, tourist can explore the city and shop for trekking gears and other items or mountaineering equipments in the market. After spending one or two days from preparation for the trek in Skardu. The participants will the then depart for Askoli village on jeeps from then on the Baltoro trek will start on foot and your will and fitness will be tested for the next two weeks.
Best Time to Baltoro & Gondogoro La Trek:
Travelling to these giant base camps has its on-peak and off-peak seasons. For ordinary tourists, the golden season to take a Mt. K2 tour would be in June to October. At these times of the year, the skies are clearer, with very few days where visibility is even slightly limited.

There is very little rain and snow, and daytime temperatures, while not the hottest in the year, are well above freezing, and quite comfortable for trekking and touring the region. Although, you will still need some warm clothes for the nights, which can still get quite cold.

However, tours to K2 can be arranged at any time of year, given an individuals' unique preference. As long as you are not a professional mountaineer with a particular time frame to summit the mountain, K2 Base Camp welcomes you whenever you come.
Baltoro Trek 2023 Departure Dates:
2023 Departures

June: 3rd 10th 15th
July: 3rd 10th 15th
August: 3rd 10th 15th
September: 3rd 10th 15th

2024 Departures

June: 3rd 10th 15th
July: 3rd 10th 15th
August: 3rd 10th 15th
September: 3rd 10th 15th

2025 Departures

June: 3rd 10th 15th
July: 3rd 10th 15th
August: 3rd 10th 15th
September: 3rd 10th 15th
HIGHLIGHTS:
Before start Baltoro trek, you will see fairy meadow and then nanga parbat base camp which is spectacular also it is a warm up for baltoro trek.
A spectacular trek up the Baltoro glacier, K2 BC, Trango Tower BC, Gashabrum I & II BC and over the challenging Ghondogoro la pass and down the beautiful Hushe valley.
Views of K2, Broad Peak, Mashabrum, GI & II, Trango Towers and Laila peak among many others!
With the high passes and the white misty glaciers, K2 Base Camp trek will give you an experience of a lifetime.
On this trek, you will trek to the foothills of the K2, the world's highest mountain.
Get a chance to explore the amazing beauty of the Baltistan and learn about the people and their culture.
Guided by highly experienced professionals with the help of the best supporting staff available in Baltistan, having undergone on the job training over many seasons with us. They are highly experienced at catering to the needs of our members, and do a tremendous amount to contribute to the overall success and satisfaction of our groups.
Dream trip can be. Itinerary can be customized.
Lowest Price and best value of money –Save 40-50 % vs. comparable tours of this same quality.
10 Reasons to Choose Machulo Treks & Tour Pakistan For Baltoro Trek:
1. Beautiful Hotels, Properties, and More
2. The Best Travel Experts
3. Epicurean Choices Abound
4. Small Group Advantages
5. Experts Offer In-Depth Enrichment
6. The Best Wonders
7. Responsible Eco Tourism Policy
8. Unforgettable Moments
9. Guaranteed Departure Dates
10. Experience Guide
Itinerary:
| | | |
| --- | --- | --- |
|  No of Days  |  From   |  To  |
|  1st Day |  your destination |  islamabad |
|  2nd Day |  islamabad |  chillas |
|  3rd Day |  chillas |  fairy meadow |
|  4th Day |  fairy |  nanga parbat base camp/back |
|  5th Day |  fairy |  skardu |
|  6th Day |  skardu |  askoli |
|  7th Day |  Askoli |  mongrong dera |
|  8th Day |  mongrong dera |  paju |
|  9th Day |  paju |  rest day |
|  10th Day |  paju |  khobursay |
|  11th Day |  khobursay |  hardokas |
|  12th Day |  hardokas |  goro 1 |
|  13th Day |  goro 1 |  concordia |
|  14th Day |  concordia |  G2 base camp |
|  15th Day |  G2 base camp |  rest day |
|  16th Day |  G2 base camp |  concordia |
|  17th Day |  concordia |  Ali camp |
|  18th Day |  Ali camp |  rest day |
|  19th Day |  Ali camp |  khuspang |
|  20th Day |  khuspang |  before pull |
|  21st Day |  pull |  saicho |
|  22nd Day |  saicho |  khaplu |
|  23rd Day |  khaplu |  gilgit |
|  24th Day |  gilgit |  islamabad |
|  25th Day |  islamabad |  extra day |
|  26th Day |  extra day |  extra day |
|  27th Day |  islmabad |  fly back |