Machulo La Trek (K2 View Point)
Machulo La is a viewpoint of Central Karakoram National Park. It's considered the most easiest way to view some of the most highest peaks of Himalayas and Karakoram mountains in a single glance such as K2, G-I,  G-II, G-III, G-IV, K6, K7, and Nanga Parbat Mountain.
Here is Some images that I take last year.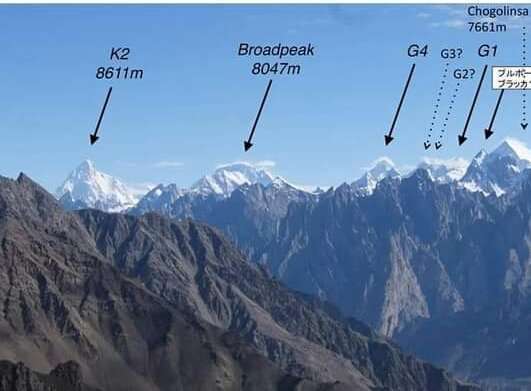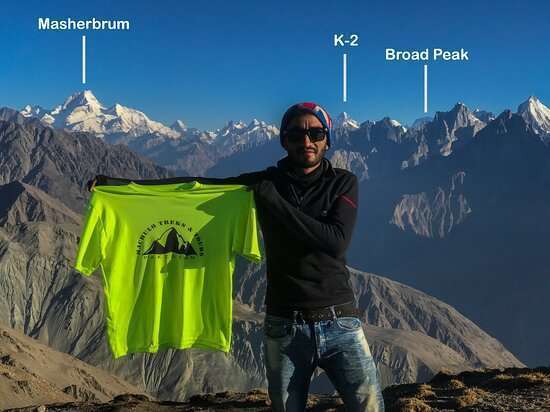 Machulo La trek journey is the most reasonable, least demanding, and short booked journey for review the K2, Gasherbrum reach's mountains, and a few different heaps of Karakorum's reach. Also, there are energizing perspectives on District Ghanche her Glaciers, and the extremely regular excellence of the Panoramic perspective on Karakoram mountains from Machulo la trek journey. Among of these points, one is famous which called Khoxonmo Hltasa ( Excited/ thrilling view point). Indeed, there are excited view of Machulo, Siachen valley sites, Chorbat valley sites and Ghanche Glaciers and Khaplu town.
First Pic: Mountain Boy at K2 Viewpoint and Second one is K2 in the morning.
Machulo La trek journey is the Best and short spot with reasonable circumstances for public and global Trekkers, Hiking and so on. Having quite recently a perspective on K-2 required three days of strolling. Machulo Treks & Tour Pakistan trips, visits and campaigns have fostered an agenda to have a brief look at the powerful mountain soon after the two-day stroll from the town of Machulo.
If we talk about days and route so machulo la viewpoint  is a most easiest view Karakoram and Himalayas  mountains.  In 10 days you can complete machulo la trek and hope will be memorable.