Baltoro Trek 17 Days
Baltoro Trek is the most popular trekking holiday for foreign trekkers visiting Pakistan. This adventure is most commonly known as "K2 Base Camp Trek" as this walk on Baltoro glacier leads us to the base camp of K2. Including our classic K2 base camp trek.
Only the superlatives can define the beauty and grandeur witnessed on this "sublime sanctuary of nature". Known as the most spectacular trek in the world, the traditional expedition route to K-2 (Chogori) 8611 M the second highest mountain on Earth, cuts through the greatest concentration of some of the highest peaks in the world.
Not only are the mountains high, but they are the jagged and sheer than the monoliths of Nepal. 08 of the world's 30 highest peaks of the world stand around this unusual trek. The apex of this incredible trek is CONCORDIA one of the biggest peadmont glaciers of the world. It is a spectacular junction of Godwin Austin Glacier, Abruzzi Glacier and Baltoro Glacier. It banks, 06 peaks over 25,912 ft (7900 M) within a short radius of 07 miles (11 Km).
The walk to Concordia, however, is not a task to be undertaken lightly. It's a hard trek up and down the gorges, across rushing icy torrents, through broken rocks, over wire-rope bridges and through crevassed glaciers.
The incentive for this strenuous walk is undoubtedly equally rewarding. Chongo Brakk, Mango Gusar, Sobla, Chiring, Bakhordas, Bardumal, Liligo, Paiju, Trango Towers Group, Uli Biaho Towers, Mitre Peak, Muztagh Tower, Gasherbrum 3, 4, 5 & 6, Broad Peak, Chogolisa, Golden Throne, Sia Kangri, Angles, Marble Peak & the Mighty K-2 are just a few of the innumerable mountain vistas to be witnessed on this trek in addition to tranquil lakes, blossoming fruit orchards, meandering rivers, tumbling water falls and undulating sand dunes with a unique blend of the modest Balti culture marked with distinct language, architecture and dresses.
Best Time to Baltoro & Gondogoro La Trek:
Travelling to these giant base camps has its on-peak and off-peak seasons. For ordinary tourists, the golden season to take a Mt. K2 tour would be in June to October. At these times of the year, the skies are clearer, with very few days where visibility is even slightly limited.
There is very little rain and snow, and daytime temperatures, while not the hottest in the year, are well above freezing, and quite comfortable for trekking and touring the region. Although, you will still need some warm clothes for the nights, which can still get quite cold.
However, tours to K2 can be arranged at any time of year, given an individuals' unique preference. As long as you are not a professional mountaineer with a particular time frame to summit the mountain, K2 Base Camp welcomes you whenever you come.
Baltoro Trek 2023 Departure Dates:
2023 Departures
June: 3rd 10th 15th
July: 3rd 10th 15th
August: 3rd 10th 15th
September: 3rd 10th 15th
2024 Departures
June: 3rd 10th 15th
July: 3rd 10th 15th
August: 3rd 10th 15th
September: 3rd 10th 15th
2025 Departures
June: 3rd 10th 15th
July: 3rd 10th 15th
August: 3rd 10th 15th
September: 3rd 10th 15th
HIGHLIGHTS
A spectacular trek up the Baltoro glacier, K2 BC, Trango Tower BC, Gashabrum I & II BC and over the challenging Ghondogoro la pass and down the beautiful Hushe valley.
Views of K2, Broad Peak, Mashabrum, GI & II, Trango Towers and Laila peak among many others!
With the high passes and the white misty glaciers, K2 Base Camp trek will give you an experience of a lifetime.
On this trek, you will trek to the foothills of the K2, the world's highest mountain.
Get a chance to explore the amazing beauty of the Baltistan and learn about the people and their culture.
Guided by highly experienced professionals with the help of the best supporting staff available in Baltistan, having undergone on the job training over many seasons with us. They are highly experienced at catering to the needs of our members, and do a tremendous amount to contribute to the overall success and satisfaction of our groups.
Dream trip can be. Itinerary can be customized.
Lowest Price and best value of money –Save 40-50 % vs. comparable tours of this same quality.
10 Reasons to Choose Machulo Treks & Tour Pakistan For Baltoro Trek
1. Beautiful Hotels, Properties, and More
2. The Best Travel Experts
3. Epicurean Choices Abound
4. Small Group Advantages
5. Experts Offer In-Depth Enrichment
6. The Best Wonders
7. Responsible Eco Tourism Policy
8. Unforgettable Moments
9. Guaranteed Departure Dates
10. Experience Guide
Weather
During your holiday, you can experience maximum temperatures of up to 45 °C in Islamabad, 30 °C in Skardu and 26 °C in Askoli. The days will be warm (unless clouds take over) until we arrive at camp in Concordia where temperatures during the day will decrease to less than 10 °C. Slopes leading towards Gondogoro La Pass will be covered in snow until early July.
We might walk on snow on Baltoro glacier's higher part in June and this snow normally melts by mid July. In August and September, you might experience snowfall depending on how the weather turns out. Temperatures in the Karakoram Range are unpredictable. Temperature might decrease down to -10 °C during any time of all trekking periods while camping anywhere between Paiju and Concordia. Fixed departures in September can go even lower than -10 °C. Monsoon does not fully affect the Karakoram Range making summers the best time for K2 Base Camp Trek, providing bright skies. However due to past experience with unpredictable weather, we must be prepared for unfavorable weather conditions.
Included
Licensed professional guide (government requirement)
Airport transfer on first and last day in Islamabad
All domestic road transfers
All hotel accommodation (twin sharing rooms)
All trekking accommodation (twin sharing dome tents)
All hotel meals (breakfast, lunch, and dinner)
All trekking meals (breakfast, lunch, and dinner)
All camping site fees
Trekking logistics (tents, non-personal equipment, and tools)
Support staff (cook, assistant(s), etc)
Porters for trekking equipment, kitchen (supplies, tools, equipment, crockery, gas), and personal luggage (12.5kg).
Excluded
Travel Insurance (recommendations only).
Visa to Pakistan (supporting documents will be offered).
International airfare.
Personal equipment (warm clothes, hiking boots etc).
Tips for guides, porters, staff etc.
Miscellaneous (drinks, phone calls, laundry, souvenirs etc).
Itinerary
| | | |
| --- | --- | --- |
|  No of Days  |  From   |  To  |
|  1st Day |  your destination |  Islamabad |
|  2nd Day |  Islamabad |  chillas |
|  3rd Day |  chillas |  Skardu |
|  4th Day |  Skardu |  askoli |
|  5th Day |  Askoli |  paju |
|  6th Day |  paju |  rest day |
|  7th Day |  paju |  khobursay |
|  8th Day |  khobusay |  Goro 1 |
|  9th Day |  Goro 1 |  concordia |
|  10th Day |  Concordia |  k2 base camp/back/rest |
|  11th Day |  Concordia |  khobusay |
|  12th Day |  khobusay |  mungrong dera |
|  13th Day |  mungrong dera |  Skardu |
|  14th Day |  Skardu |  chillas |
|  15th Day |  chillas |  Islamabad |
|  16th Day |  Islamabad |  extra day |
|  17th Day |  Islamabad |  see off |
Gallery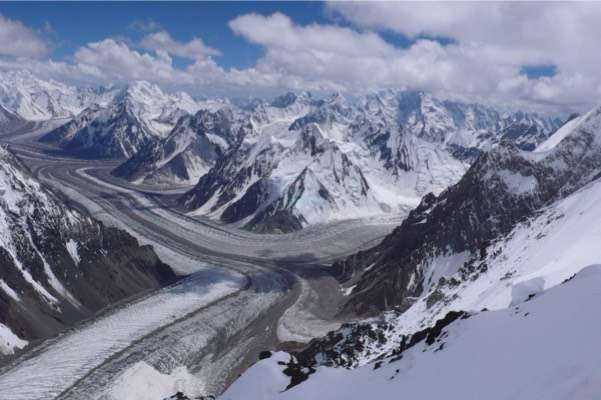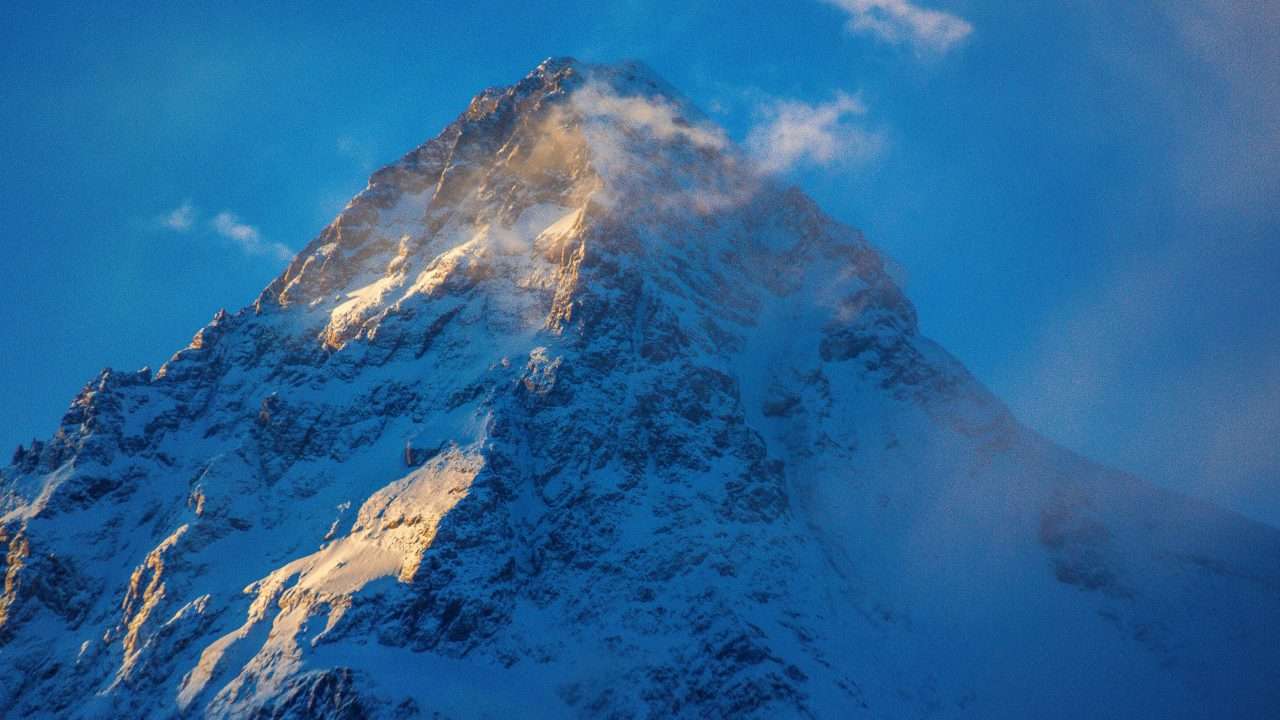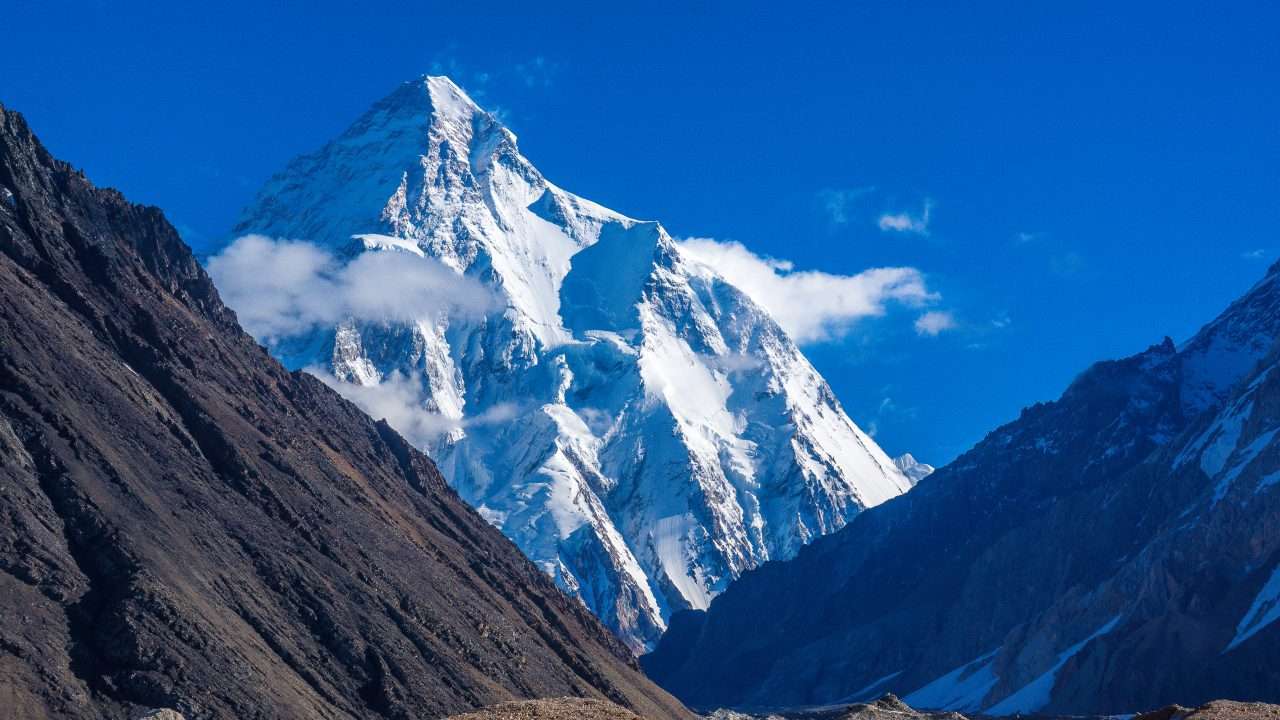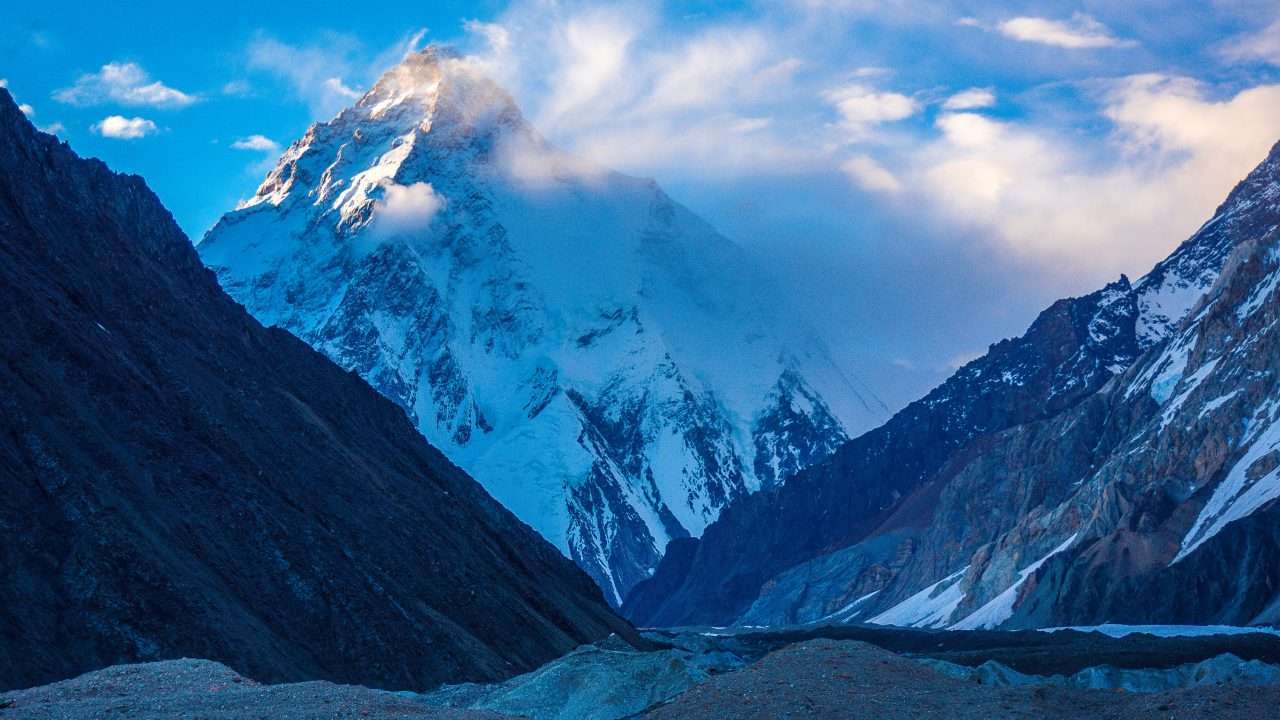 Marisol Alonso Humada
23/06/2023
Fantástico viaje, paisajes increibles, gente muy acogedora.
Salvador Sànchez Gómez
22/06/2023
alejandro belategi
22/06/2023
Mis cuatro visitas a Pakistan son de los mejores recuerdos de mi vida y todo gracias al personal de Machulo Trek and Tour, magnificos profesionales con entrega total a sus clientes exponiéndose hasta lo indecible por la seguridad de los mismos y maravillosas personas que hacen que acabemos siendo muy amigos , nos hacen amar Pakistan y activan nuestro deseo de volver mas y mas al Karakorum, a Baltistan y a todo el norte pakistaní. En mi corazón siempre hay un lugar para Ibrahim Atkon, uno de los fundadores, Shamshir, el otro fundador y aunque solo nombre a Kaleen mi agradecimiento a todos los miembros de la agencia, a su staf, a sus porters, son magníficos. Tengo maravillosos recuerdo de todos... y espero volver e verles de nuevo. Gracias Machulo Trek and Tours por ser como sois. ZIMDABAD. My four visits to Pakistan are one of the best memories of my life and all thanks to the staff of Machulo Trek and Tours, magnificient professionals with total dedication to their clients, expoxing yourself for their safety. And wonderful people who make us end up being very close friends. They make us love Pakistan and activate our desire to return more and more to Karakorum, Baltistan and the entire north of Pakistan. In my heart there is always a place for Ibrahim Atkon, one of the founders , Shamshir, the other founders, and although I only name Kaleen, my thanks to all members of the Agency, to them staff, to their porters, are wonderfulI have wonderful memories of everyone and I hope see them again. Thanks Machulo Trek and Tours for being being like you are. ZINDABAD
María Dolores Gerez Vaĺls
22/06/2023
Excelente servicio. Puntual, amable, cercano y profesional a la vez. Inmejorable. Lo recomiendo sin duda. Entienden y adoran a los clientes españoles.
Nicolás Santos
22/06/2023
Viaje impresionante. Muy, muy recomendable. El paisaje, el guía Kaleem y la organización de Machulo Treks, increíbles.
Me gustó tanto, que se lo he recomendado a mis amigos
Magnífica experiencia el viaje al Norte de Pakistan con Machulo trek , el tour es muy completo , el paisaje una maravilla y la agencia nos trato muy bien. Kaleem un guía excelente . Impresionante todo .
It was an amazing experience, I' ll remember the rest of my life. Kaleem has a helpful attitude
Un viaje fantástico al norte de Pakistán con Machulo Treks. Inolvidable
Average rating:
0 reviews