Nanga Parbat Trek
Nanga Parbat base camp trek is a grand adventure in the Himalayan region of Pakistan. More recently, it has become a very popular destination for mountaineering enthusiasts and trekkers from all over the world.
Rising from the Indus gorge, Nanga Parbat(8125 meters), the second-highest peak in Pakistan and 9th highest peak in the world stands as an isolated mass of snow and ice as western most pillar of the Himalayan mountain range. We have tailored this circuit trek to experience a hundred faces of this peak. This around Nanga Parbat trek is the only major treat of the Himalayas in Pakistan. The trek will start from Rupal Valley and reach Diemer Valley by crossing the 5600m high Mazino Pass which is the most challenging part of this trek. For alpine forest and glacier walks in the foot of a great Himalayan mountain it is the only one you are looking for.
The breathtaking scenery of the majestic Fairy Meadow and driving on the famous Karakoram Highway make the Nanga Parbat base camp trek an amazing Trek in the world. This Trek will take you to the leafy, green, steep hillside and waterfall of the western Himalaya.
Fairy Meadows is in a green lush plain from where you get striking views of Nanga Parbat, starting from a vast glacier that, gradually, ascends to the foot of that huge ice block. Nevertheless, due to its high accessibility, Fairy Meadows is also the most commercial spot in Pakistan, with prices higher than the Pakistani average, and it is inhabited by a group of locals who prioritize money before hospitality, something unheard of in Pakistan. But this shouldn't keep you back, as the Fairy Meadows trek and Nanga Parbat Base Camp are some of the most beautiful scenery I have ever seen.
About Trek:
Altitude                                          3,300 -m
Range                                              Himalayas
Location                                          Diamer Gilgit baltistan
Ideal Time                                      June-November
Duration                                         9-10 Days
Grade                                              Easy/Ideal
Included
Airport transfers (on the first and last day in Islamabad).
All land transport is involved in the itinerary.
Internal fights and associated airport transfers
All hotel accommodations (twin sharing).
All meals throughout the holidays.
Licensed professional local guides.
Sightseeing is mentioned in the itinerary.
Implementation of all sustainable tourism protocols.
NOC/Trekking Permits/National Park permit fees.
All entry tickets (forts, parks).
Up to 25kg of porter services per person.
Access to the group satellite communication.
Excluded
Travel Insurance.
Pakistan Visa (and supporting documents).
International airfare.
Personal equipment (clothes, boots, etc.).
Tips for guiding and supporting staff.
 Drinks and souvenirs etc.
Personal expenses and tips.
Any items not specifically mentioned as included in the program.
Itinerary
| | |
| --- | --- |
| No.of Days | Destination |
| Day 1 | ARRIVE IN ISLAMABAD |
| Day 2 | FLY TO GILGIT OR DRIVE TO CHILAS |
| Day 3 | FREE DAY OR DRIVE TO CHILAS FROM GILGIT |
| Day 4 | DRIVE TO TRASHING |
| Day 5 | TREK TO BAZHIN GLACIER |
| Day 6 | TREK TO SHAIGIRI (NANGA PARBAT-BC) |
| Day 7 | FREE DAY AT NANGA PARBET BASE CAMP |
| Day 8 | TREK TO MAZINO BASE CAMP |
| Day 9 | TREK TO LOIBA |
| Day 10 | TREK TO KACHAL |
| Day 11 | TREK TO NANAGA PARBET (DIAMER-BC) |
| Day 12 | FREE DAY |
| Day 13 | TREK TO KACHAL |
| Day 14 | TREK TO HIGH CAMP |
| Day 15 | TREK TO JUNGLE |
| Day 16 | TREK TO LOWER KHUSTO |
| Day 17 | TREK TO JULIPER PASS |
| Day 18 | TREK TO BEYAL CAMP |
| Day 19 | FREE DAY AT BEYAL CAMP |
| Day 20 | TREK TO FAIRY MEADOWS |
| Day 21 | TREK TO TATO / DRIVE TO CHILAS |
| Day 22 | DRIVE TO ISLAMABAD |
| Day 23 | ONWARD DESTINATION |
Gallery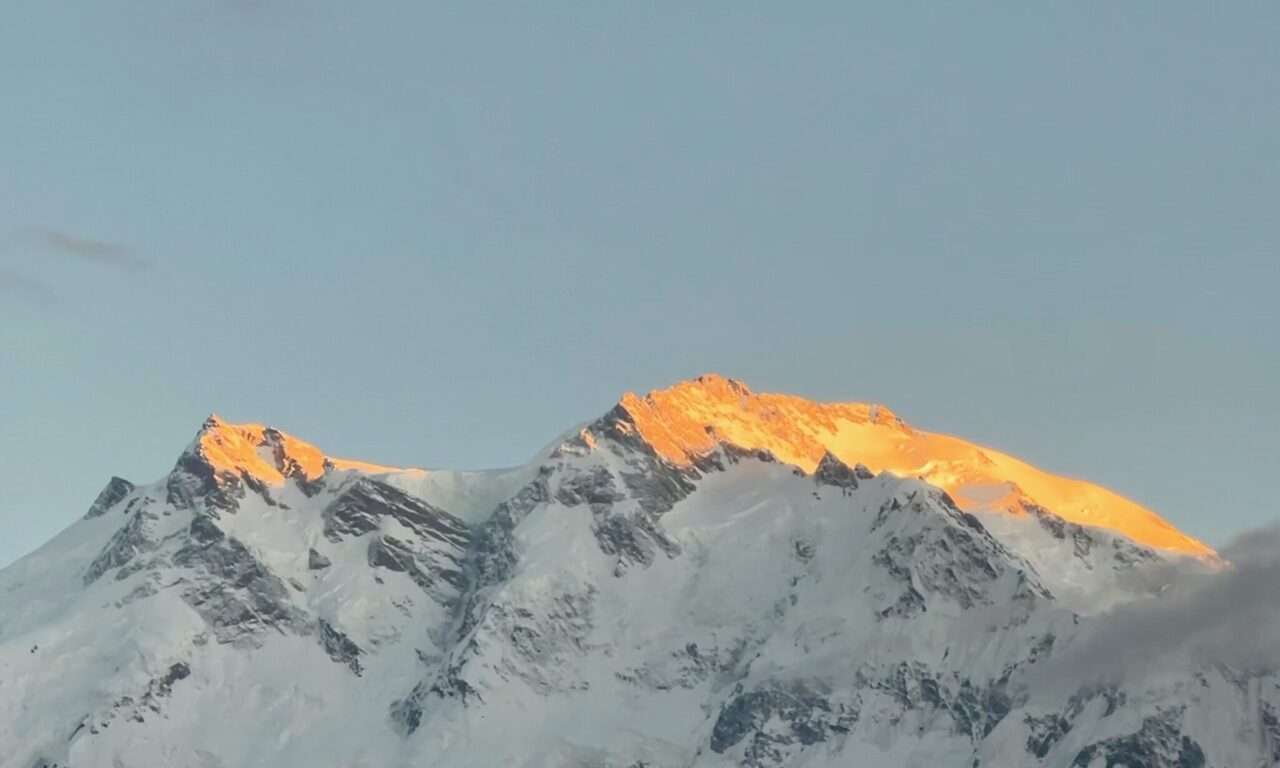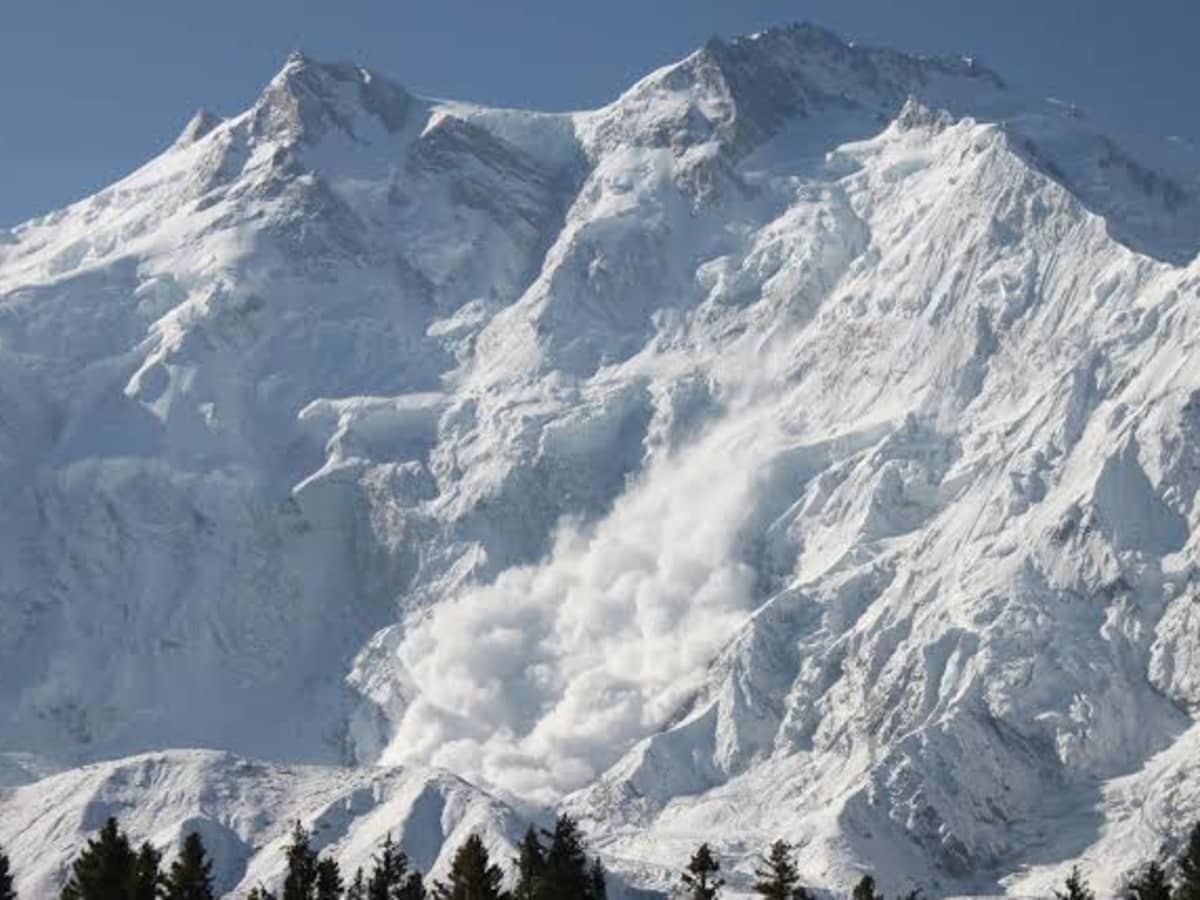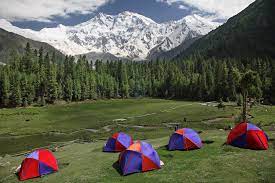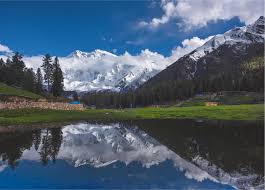 Marisol Alonso Humada
23/06/2023
Fantástico viaje, paisajes increibles, gente muy acogedora.
Salvador Sànchez Gómez
22/06/2023
alejandro belategi
22/06/2023
Mis cuatro visitas a Pakistan son de los mejores recuerdos de mi vida y todo gracias al personal de Machulo Trek and Tour, magnificos profesionales con entrega total a sus clientes exponiéndose hasta lo indecible por la seguridad de los mismos y maravillosas personas que hacen que acabemos siendo muy amigos , nos hacen amar Pakistan y activan nuestro deseo de volver mas y mas al Karakorum, a Baltistan y a todo el norte pakistaní. En mi corazón siempre hay un lugar para Ibrahim Atkon, uno de los fundadores, Shamshir, el otro fundador y aunque solo nombre a Kaleen mi agradecimiento a todos los miembros de la agencia, a su staf, a sus porters, son magníficos. Tengo maravillosos recuerdo de todos... y espero volver e verles de nuevo. Gracias Machulo Trek and Tours por ser como sois. ZIMDABAD. My four visits to Pakistan are one of the best memories of my life and all thanks to the staff of Machulo Trek and Tours, magnificient professionals with total dedication to their clients, expoxing yourself for their safety. And wonderful people who make us end up being very close friends. They make us love Pakistan and activate our desire to return more and more to Karakorum, Baltistan and the entire north of Pakistan. In my heart there is always a place for Ibrahim Atkon, one of the founders , Shamshir, the other founders, and although I only name Kaleen, my thanks to all members of the Agency, to them staff, to their porters, are wonderfulI have wonderful memories of everyone and I hope see them again. Thanks Machulo Trek and Tours for being being like you are. ZINDABAD
María Dolores Gerez Vaĺls
22/06/2023
Excelente servicio. Puntual, amable, cercano y profesional a la vez. Inmejorable. Lo recomiendo sin duda. Entienden y adoran a los clientes españoles.
Nicolás Santos
22/06/2023
Viaje impresionante. Muy, muy recomendable. El paisaje, el guía Kaleem y la organización de Machulo Treks, increíbles.
Me gustó tanto, que se lo he recomendado a mis amigos
Magnífica experiencia el viaje al Norte de Pakistan con Machulo trek , el tour es muy completo , el paisaje una maravilla y la agencia nos trato muy bien. Kaleem un guía excelente . Impresionante todo .
It was an amazing experience, I' ll remember the rest of my life. Kaleem has a helpful attitude
Un viaje fantástico al norte de Pakistán con Machulo Treks. Inolvidable
Average rating:
0 reviews