Machulo-La Trek
Machulo la trek is the most affordable, easiest, and short scheduled trek for viewing the K2, Nanga Parbat Gasherbrum range's mountains, and some other mountains of Karakorum's range. machulo la trek is considered the most easiest way to view some of the highest peaks of the Himalayas and Karakoram mountains in a single glance such as K2, Broad Peak, Gasherbrum-I, Gasherbrum-II, Gasherbrum III, Gasherbrum IV, K7, K6 and Nanga Parbat. But there are exciting views of the Ghanche Glaciers as well as the very natural beauty of District Ghanche and this trek is suitable for national and international Trekkers, Best and short place for universities student trips. Having just a view of K-2 required three days of walking. Machulo Treks & Tours Pakistan have developed an itinerary to have a glimpse of the mighty mountain just after two days walk from the town of Machulo.
viewpoint of :
K2 (8611m)
Broad peak (8051m)
Nanga Parbat (8126m)
Gahashabrum I (8080m), Gahashabrum II (8035m)
Some other Peaks like Gasherbrum III (7,952m)
Gasherbrum IV (7,925m)
K7 (6,942m)
K6 (7,282)
Nanga Parbat (8,125m) and many other nameless peaks.
Some More Information about this Trek:
Elevation: 5000 meters
Type: Hiking Trekking| Sightseeing Level Easy
Duration: 12 Days
Included
Airport transfers (on the first and last day in Islamabad).
All land transport involved in the itinerary.
Internal fights and associated airport transfers
All hotel accommodations (twin sharing).
All meals throughout the holidays.
Licensed professional local guides.
Sightseeing mentioned in the itinerary.
Implementation of all sustainable tourism protocols.
NOC/Trekking Permits/National Park permit fees.
All entry tickets (forts, parks).
Up to 25kg of porter services per person.
Access to the group satellite communication.
Excluded
Travel Insurance.
Pakistan Visa (and supporting documents).
International airfare.
Personal equipment (clothes, boots etc.).
Tips for guiding and supporting staff.
 Drinks and souvenirs etc.
Personal expenses and tips.
Any items not specifically mentioned as included in the program.
Itinerary
| | | |
| --- | --- | --- |
|  No of Days  |  From   |  To  |
|  1st Day |  your destination |  Islamabad |
|  2nd Day |  Islamabad |  Chillas |
|  3rd Day |  Chillas |  Skardu |
|  4th Day |  Skardu |  Machulo |
|  5th Day |  Machulo |  khari broq |
|  6th Day |  khari broq |  machulo laa/back qoli bransa |
|  7th Day |  qoli bransa |  khsonmo haltasa |
|  8th Day |  khsonmo haltasa |  khari broq |
|  9th Day |  khari broq |  machulo |
|  10th Day |  machulo |  Gilgit |
|  11th Day |  Gilgit |  Islamabad |
|  12th Day |  Islamabad |  fly back |
Gallery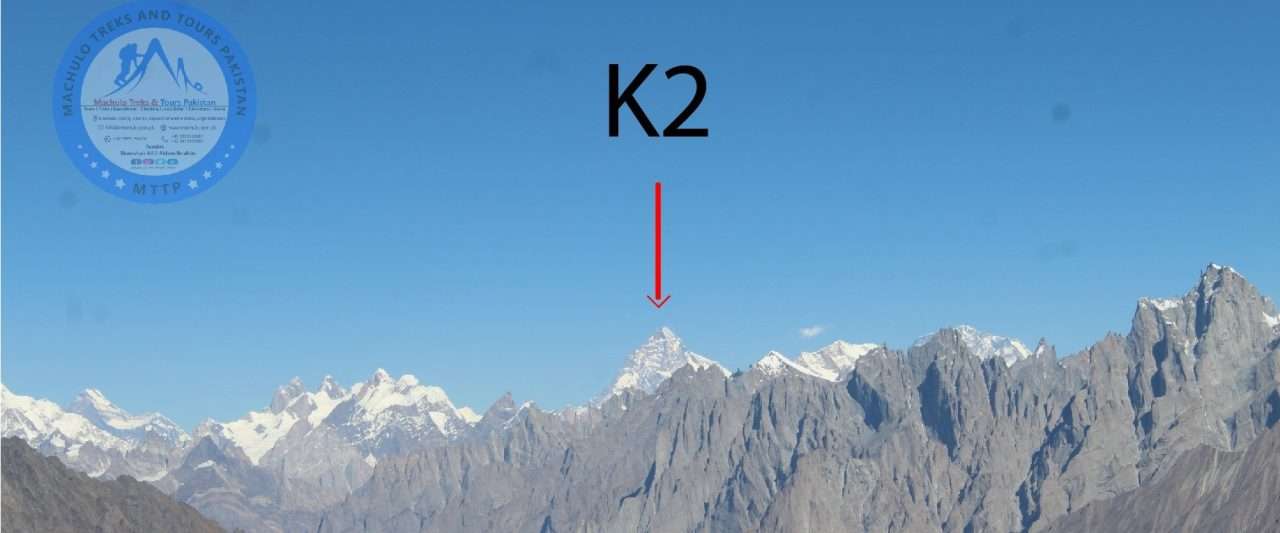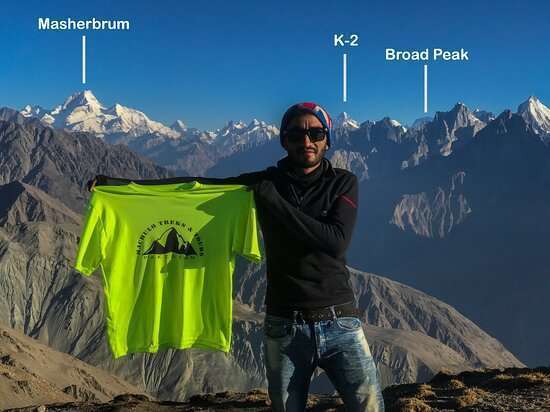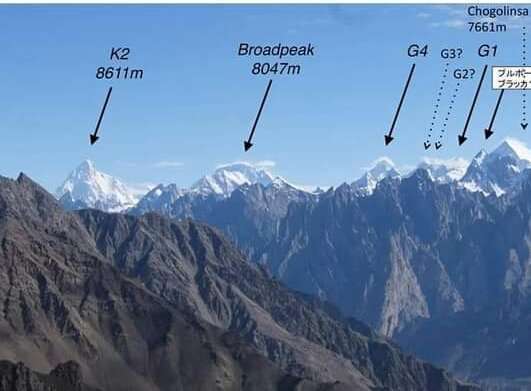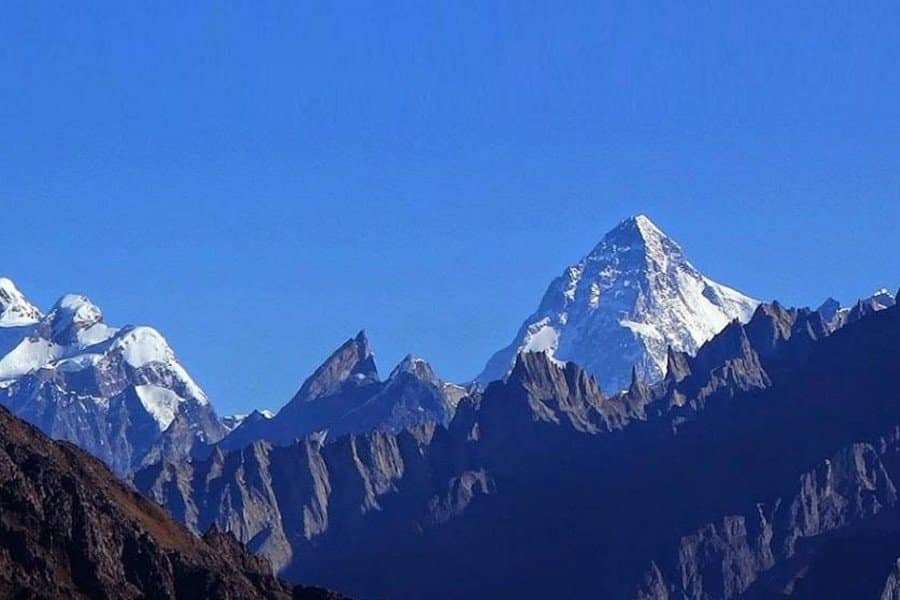 Marisol Alonso Humada
23/06/2023
Fantástico viaje, paisajes increibles, gente muy acogedora.
Salvador Sànchez Gómez
22/06/2023
alejandro belategi
22/06/2023
Mis cuatro visitas a Pakistan son de los mejores recuerdos de mi vida y todo gracias al personal de Machulo Trek and Tour, magnificos profesionales con entrega total a sus clientes exponiéndose hasta lo indecible por la seguridad de los mismos y maravillosas personas que hacen que acabemos siendo muy amigos , nos hacen amar Pakistan y activan nuestro deseo de volver mas y mas al Karakorum, a Baltistan y a todo el norte pakistaní. En mi corazón siempre hay un lugar para Ibrahim Atkon, uno de los fundadores, Shamshir, el otro fundador y aunque solo nombre a Kaleen mi agradecimiento a todos los miembros de la agencia, a su staf, a sus porters, son magníficos. Tengo maravillosos recuerdo de todos... y espero volver e verles de nuevo. Gracias Machulo Trek and Tours por ser como sois. ZIMDABAD. My four visits to Pakistan are one of the best memories of my life and all thanks to the staff of Machulo Trek and Tours, magnificient professionals with total dedication to their clients, expoxing yourself for their safety. And wonderful people who make us end up being very close friends. They make us love Pakistan and activate our desire to return more and more to Karakorum, Baltistan and the entire north of Pakistan. In my heart there is always a place for Ibrahim Atkon, one of the founders , Shamshir, the other founders, and although I only name Kaleen, my thanks to all members of the Agency, to them staff, to their porters, are wonderfulI have wonderful memories of everyone and I hope see them again. Thanks Machulo Trek and Tours for being being like you are. ZINDABAD
María Dolores Gerez Vaĺls
22/06/2023
Excelente servicio. Puntual, amable, cercano y profesional a la vez. Inmejorable. Lo recomiendo sin duda. Entienden y adoran a los clientes españoles.
Nicolás Santos
22/06/2023
Viaje impresionante. Muy, muy recomendable. El paisaje, el guía Kaleem y la organización de Machulo Treks, increíbles.
Me gustó tanto, que se lo he recomendado a mis amigos
Magnífica experiencia el viaje al Norte de Pakistan con Machulo trek , el tour es muy completo , el paisaje una maravilla y la agencia nos trato muy bien. Kaleem un guía excelente . Impresionante todo .
It was an amazing experience, I' ll remember the rest of my life. Kaleem has a helpful attitude
Un viaje fantástico al norte de Pakistán con Machulo Treks. Inolvidable
Average rating:
0 reviews