Discover Charakusa K6/K7 Base Camp Trek on this amazing 5- day trekking adventure. Go on a sightseeing tour in which you will get to know the Balti peoples way of life as well as beautiful remote villages, hamlets, shepherd huts and breathtaking views of the surrounding mountains. Charakusa glacier is situated in area of magnificent mountains just few kilometers from Hushe. The K6 (7281 m), K7 (6934 m), Link Sar (7041m), Drifica (6650m), Kapura Peak (6545 m), Niza Peak, Namika (6325m) provide unique opportunity to climb rock and ice pinnacles in the heart of Karakorum.
All the approach treks to these peaks starts from the Hushe village and passes through some best trekking routes in Karakorum. Base camps are located in stunning verdant site surrounded by high granite spires and enormous snow covered mountains. There are certain reasons to lure your imagination.
Range: Karakoram .
Altitude: Min : 600m – Max: 4600m .
Zone: Permitted .
Duration: 14 days .
Best Time: June – September.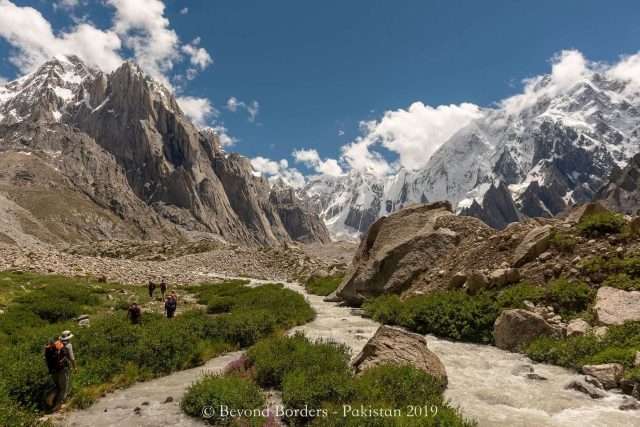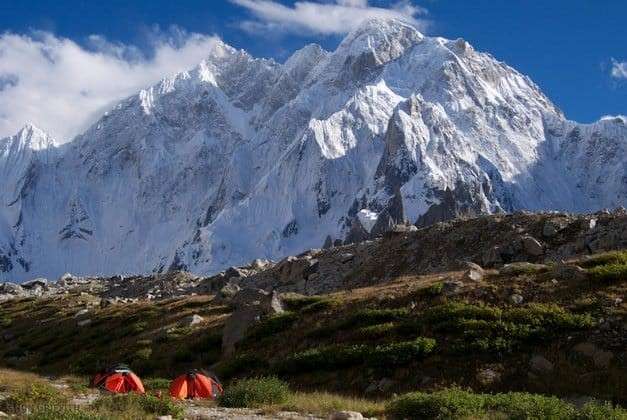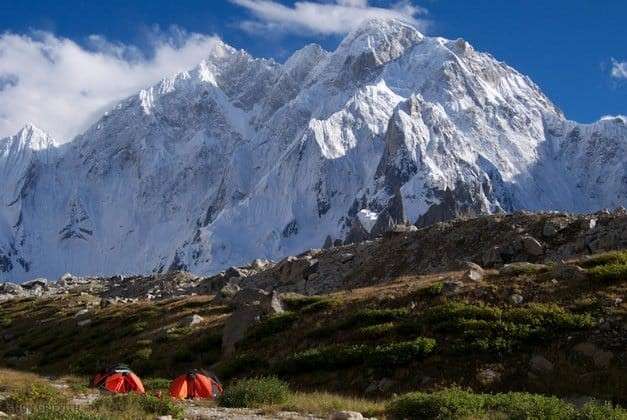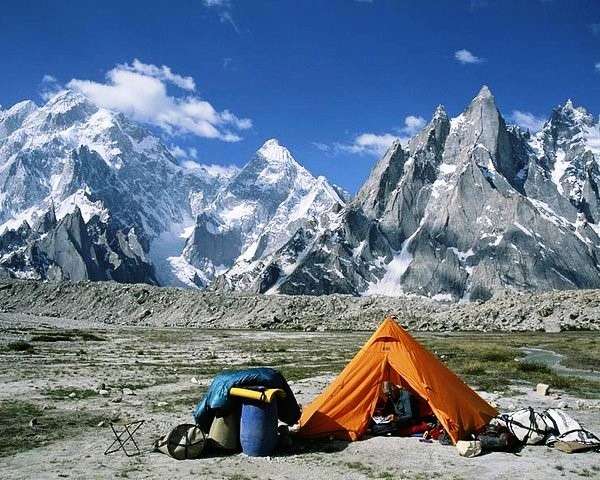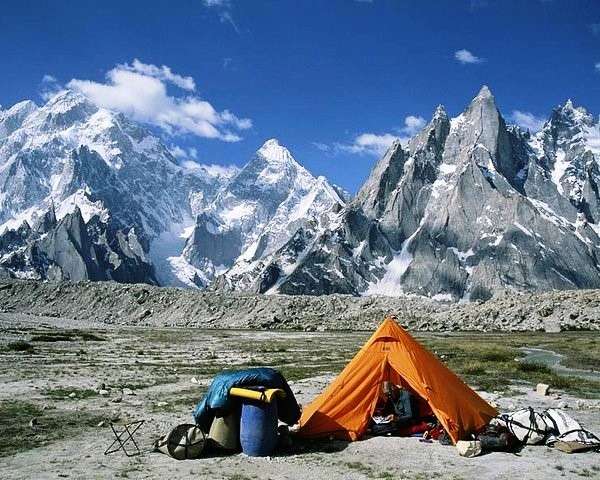 WHAT TO EXPECT
This trek has an activity level of maximum, and is designed for serious hikers who are very fit and have experience hiking or trekking at high elevations. During our 14-day trek, we will hike 4 to 10 hours per day on moderate to steep grades, at elevations ranging from 9,318 feet to a maximum of 18,192 feet. Some days will be rest days with optional hikes to properly acclimatize. Your trip leader will set a suitable pace to minimize risk of altitude issues. Porters and pack animals will transport our gear.  This is a strenuous grade trek and need well preparation. Read More about fitness preparation about this trek here.
Services included
Hotels (bed and breakfast during hotels Stay)
Transports
Experienced Tour Guide and his payment
Toll Taxes and Car parkings fee
All meal during trek (Dinner, Lunch, Breakfast)
Local Porters porter's payment and porter's food (3 time)
Snacks during trek (Pack food, tea and some dry fruits etc.)
Paper work
Porters insurance
Bridges and camp area fee, CKNP fee
Kitchen tent and mess tent
Members Tent (single /twin Sharing tents)
crokari etc
One professional cook and helper.
Hot water during trek
Services not included
Health insurance
Lunch an dinners during Only Hotel stay. Only bed and breakfast will be provided.
All personal expenses, laundry and soft drinks at hotel
Porters and guide's tips
Any unexpected beyond itinerary and anything which is not mentioned above service included a segment
Sleeping bags
In case of group splitting and any member skip the team and return before the end of the trip for any reason, he/she will be responsible for all the expanses traveling out of the group.
Days
Program Details 
Day 1
Arrival at Islamabad International airport and transferred to comfortable centrally located hotel in Islamabad. Overnight stay in Hotel.
Day 2
Islamabad – Chilas:  Drive 10-11 hrs on famous Karakorum Highway to Chilas. On the way we will stop for photography, toilet break and lunch. Overnight stay in hotel.
Day 3
Chilas – Skardu: After Breakfast drive 9-10 hrs to Skardu,  stop at "junction Point of Three Mountain Ranges" Himalaya, Karakorum & Hindukush and view point of Killer mountain "Nanga Parbat". Then we follow the Indus river and will enjoy the beautiful small villages on both side of Indus river. Overnight at Hotel in Skardu.
Day 4
Skardu – Hushe. After 35 km from Skardu we shall leave the mighty Indus river behind and then  follow the Shyoke river. On the way to Khaplu, we can see famous desert (Sarfaranga Cold Desert), Junction point of Indus and Shyoke river, Machulo village and the beautiful view of Mashabrum Peak K-1 and the majestic view of Haldi cones.  Overnight stay in Hotel.
Day 5
Hushe – Saicho:  Hushe is the starting point of our Trek to K6 & K7 basecamp. from hushe we will hire local porters. 4 hours very easy trek lead us to Saicho. Saicho is center point to go to Gondogoro la and Masherbrum base camp etc. Overnight stay in camping.
Day 6
Saicho – Wali-Changkhil 3700 m. After breakfast we continue the trek along the left morain of Charaqsa Glacier. On the way we pass through green meadows and pastures full of trees and wild flowers. Overnight in camp.
Day 7
Wali-Changkhil – K6, K7 Basecamp:  After breakfast Trek to K-6/K-7 Base camp. Walking on moraine and sometimes on snow and ice. We get our first views of the K-6/K-7 the stunning spire of Naiza peak. Overnight stay in camping.
Day 8
Exploration Day & Rest, explore base camp and beautiful view of Karakoram mountain around the Basecamp. You can sit and watch the beautiful sunset view on K6, K7 and many other peaks. Camping.
Day 9
Back to Saicho: back to Saicho via the same route and night stay in camping.
Day 10
Back to Hushe: Early morning after breakfast we trek back to Hushe village via the same route. Overnight stay in Hotel.
Day 11
Hushe – Skardu:  Early morning after breakfast we drive back to Skardu via the same route. Overnight stay in Hotel.
Day 12
Skardu – Islamabad: Fly back to Islamabad or drive to Chilas. Overnight in hotel.

Note:  in case the flight is cancelled due to bad weather or some other issue, we drive to Chilas via same route.

Day 13
Free Day in Islamabad: enjoy  the free day in Islamabad, explore Islamabad city

 Note: if our flight on day 12 cancelled we will drive Chilas to Islamabad.  Overnight stay in Hotel.

Day 14
Islamabad Airport Drop:  Transfer to Islamabad international airport for the onward flight

(End of services).
Average rating:
1 reviews
Nov 16, 2022
Amazing
This is located in the Karakorum mountains hushe valley beautiful trek on glacier can see spectacular view and mountains just amazing.